About us


Since September 2003 we carry a wide range of characters, statues, vehicles, creatures and other things from Star Wars, but also articles from other films / series such as: Aliens, Predator, Lord of the Rings, Hellboy, Muppets, Star Trek etc .. Merchandising from PC & console games, as well as classic board games we offer! We also have collector accessories such as Star Cases and Actionstands in our assortment.
A small selection of RC cars and Lego products have made it into our shop.
In addition, we have about 5000 "Ü egg" (Überraschungsei /Surpriseegg) figures in stock - please send a search list by e-mail because the area is currently not in the shop online!

As we purchase collections from private customers, our product range is constantly being expanded through products from collection purchases as well as from new goods deliveries.
If you are looking for something that is not yet available in the shop - just send us an e-mail
As I said, since September 2003 there is our shop with a solid, constantly growing clientele - at this point THANK YOU to all our customers for the loyalty and the trust placed in us !!!
On the occasion of the theatrical release of Star Wars Episode 3 (premiere on May 18, 2005) we had a small sales and information booth in the "Cinestar" cinema in Gütersloh. You can find some pictures of the event
her
e !
======================
Who is WE?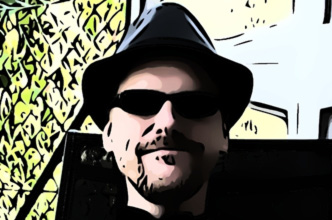 Bastian alias "Bastardo"
Chief Executive Officer (CEO)

Even passionate Star Wars collector!
Also likes to build things that are not available for purchase ;)
Is actually Toytowers in person
________________________
Silke und Jan-Lucas
Shipping, Girls for Everything

Silke and Jan-Lucas are the quiet little helpers in the background when Bastian is too busy.
They are the rocks in the surf and without them Toytowers would probably not be possible! (Real persons but unreal picture ;) )
________________________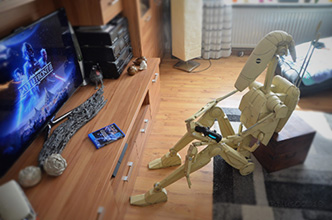 Roger
Shop apprentice, photo model

Roger is a product that wanted to be built and our ultimate helper in all emergencies ;)
He likes to be available for photo shootings and oversees the internal activities.
Roger is also the contact for complaints
________________________
Imprint wanted? That was wrong here;) - HERE go to the IMPRINT